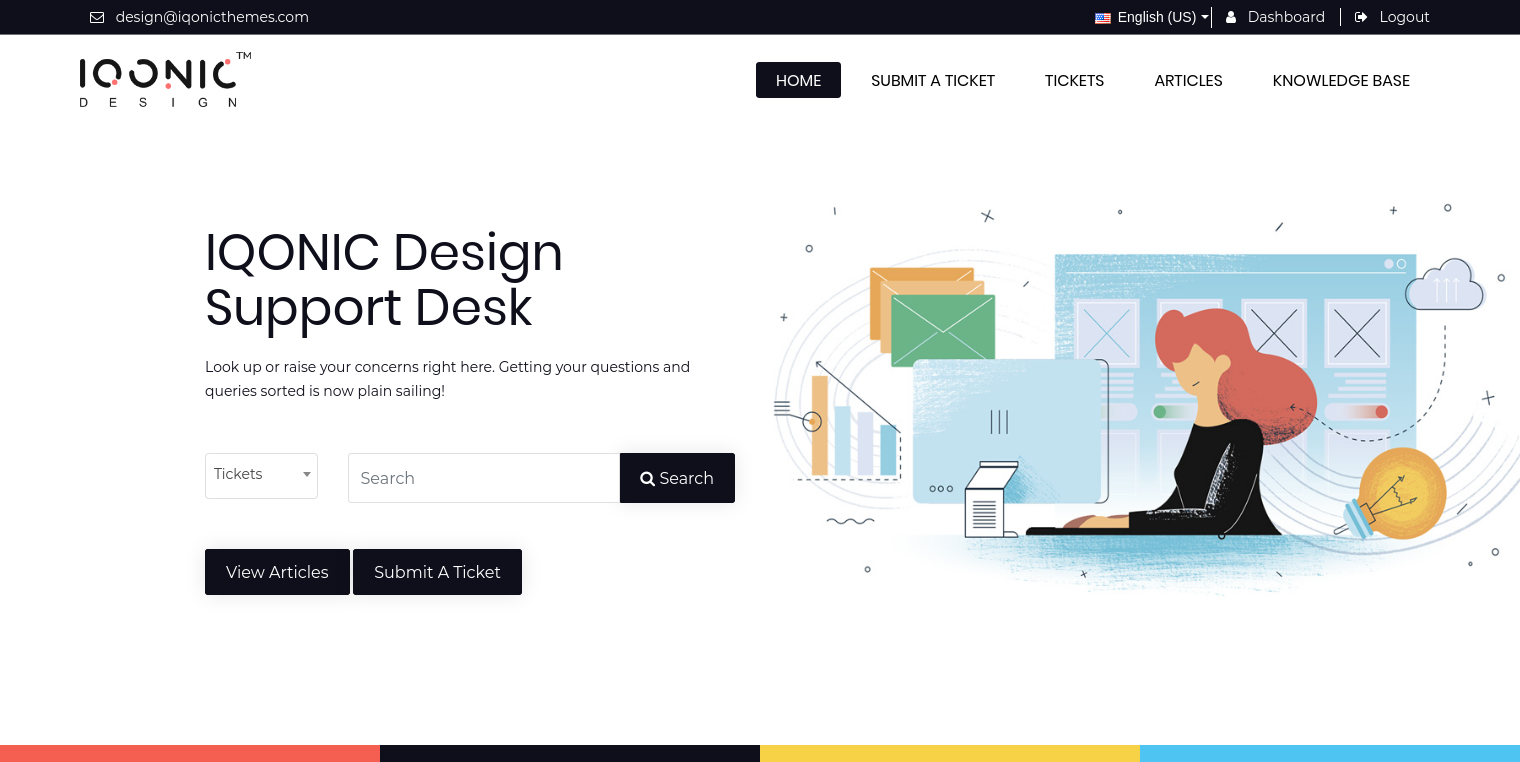 ---
We live in an exciting time for work. The advancement of technology has made it easier for us to stay connected. Chatbots have supplemented humans' efforts. Artificial Intelligence and Machine Learning have brought the transition to how businesses work today. Eventually, the race has become denser to always be active, agile, online, and all ears for our customers. It creates a challenge as well as the opportunity for brands and businesses to ace this game. When the internet allows on-the-go services, the support too, has to be on-the-go. And if you miss out on your customer's voice, you lose the game.
Looking at the current scenario, most brands and business has adopted this phenomenal idea of having own support platform to reduce the pain of missing any customers pain points. Your Iqonic Design too had a hard time sync with the constantly evolving needs and wants of item owners. Despite having one support address, our owners often end up stumbling through emails, Skype, WhatsApp, Dashboard comments, and reviews to share their concerns. Hence, we decided to cut their turmoil of reaching out to us by all means to just one single platform – DESKY.
Desky is a support platform exclusively designed for our item owners. This is your 101 guide to use our items. Extensive knowledge-based articles, video tutorials (coming soon), FAQs, open public tickets, and everything you would need to even out your concerns. We wanted to create a support platform that is easy and simple to use for any level of developer. So, don't worry if you are a beginner coder or you know nothing about it, our team of experts must have mentioned your concern somewhere in the articles or tutorials. If you are unable to find it, you can count on us by opening a ticket.
Desky is absolutely easy to use. Reimagine this platform as a physical place to write your query or shot an email with attachments.
By following the below steps, you can instantly drop your message to one of our team members:
1. Sign in or Sign up at iqonic.desky.support
2. Enter your purchase code and product name
3. Write your concern, attach a screenshot, add any number of attachments. You can provide as much information as you can and we ensure it will be confidential and shall be used vigilantly.
4. Submit the support ticket.
Yes, it is as simple as it. Desky aims to provide a top-notch customer experience. We know how a fraction of improvement in everyday interactions between a business and customers makes a world of difference. Desky is a powerful tool for support agents like us but more importantly, it is a sheer joy for all customers.
Follow us on Envato and stay around our social media, we are giving away one of our most appealing products at just $1 for a month-long time! YES, you read this right! Click here to bag this one-dollar goodie.
---